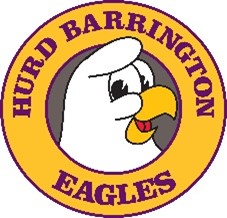 Hello Eagles Families,
Welcome to Hurd Barrington, home of the EAGLES! Nestled in the residential neighborhood of Newman, California. Hurd Barrington is comprised of a diverse group of approximately 480 transitional kindergarten to 5th grade students, a caring support staff, dedicated and talented teachers, and supportive parents and community members.
Hurd Barrington Elementary believes that our children are our most precious resources for the future. We believe education is a partnership among children, their families, and our school. We know that all children can learn and succeed in a safe environment. High expectations lead our students to become lifelong learners, critical thinkers, creative problem solvers, skillful communicators, and responsible, respectful, and curious citizens.
Imbedded in Hurd Barrington's mission and vision is the belief that all students, regardless of their background, can learn. To make this a reality, the school provides every student a safe and secure learning environment where students have equal access to a challenging and rigorous core curriculum and a variety of enrichment activities.
It is an expectation for every member of the Eagles family to be responsible, respectful, safe and willing to continue to move forward. Assisting me in implementing the school's vision and mission into effective practices in the classroom is a team of highly trained certificated and classified managers and staff including an intervention teacher, speech and language pathologist, school psychologist, mental health specialist, and a resource specialist. In addition to the regular staff, NCLUSD employs various support staff to assist our teachers and staff with innovative technology needs as well as best instructional practices.
Inspired by a culture for continuous improvement and growth mindset, our school is prepared to be innovative and creative thinkers, keep a positive learning environment that welcomes exploration and enhances confidence to be future ready.
Sincerely,
Mrs. Henley
Hurd Barrington Principal