Welcome to the Barrington Library
Home of the Eagles
Eagles love to read! We have a wonderful selection of fiction and non fiction books from TK picture books, to advanced readers and novels on various topics. We are proud of our book selection and continue to add to our library each year. I think Abraham Lincoln said it best with this quote. "All I have learned, I learned from books. " -- Abraham Lincoln. We hope to instill an early love of reading in our students that will benefit them throughout their education and beyond.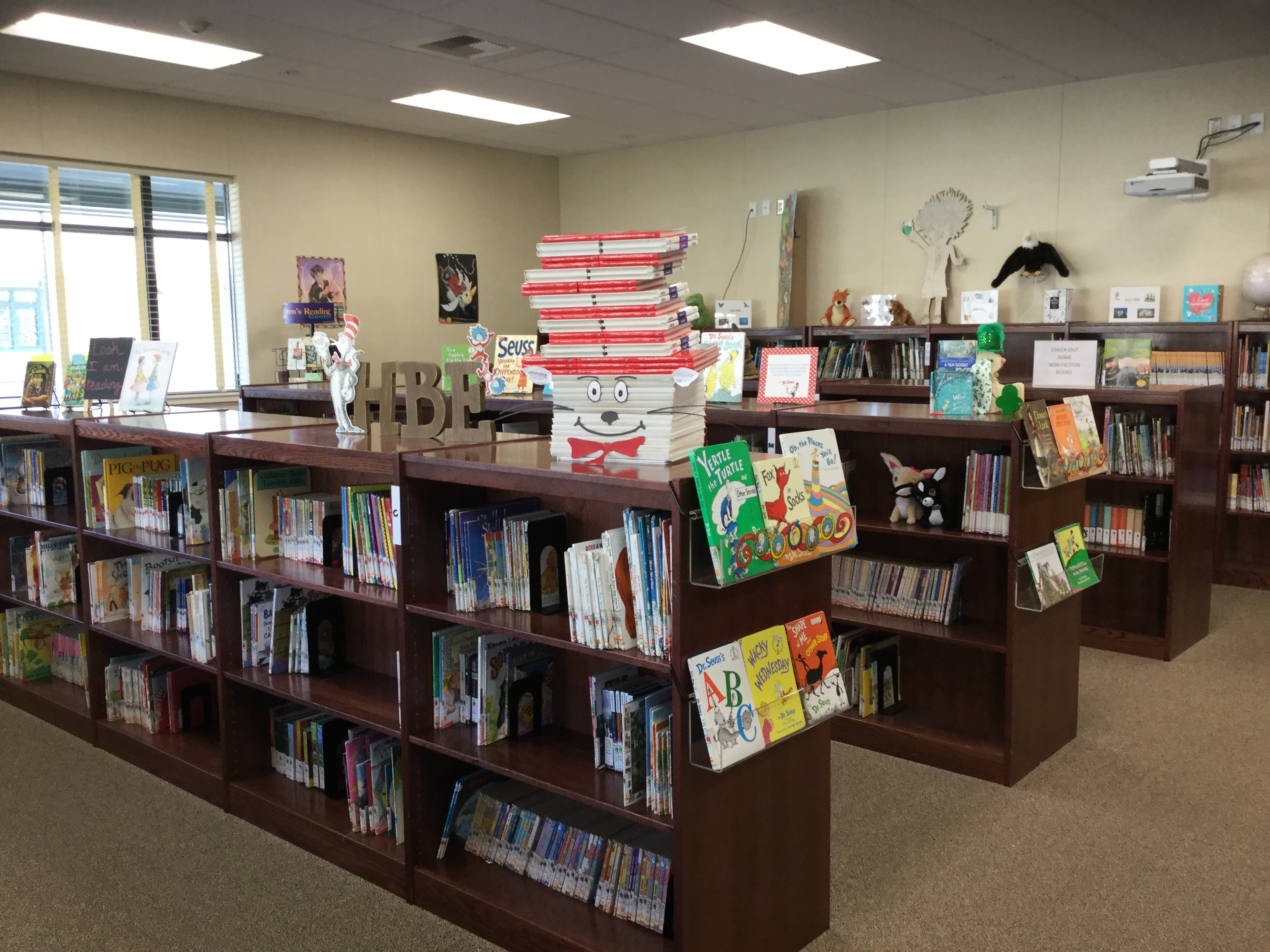 Barry loves reading! He is reading a great book he checked out from Mrs. Amber the librarian.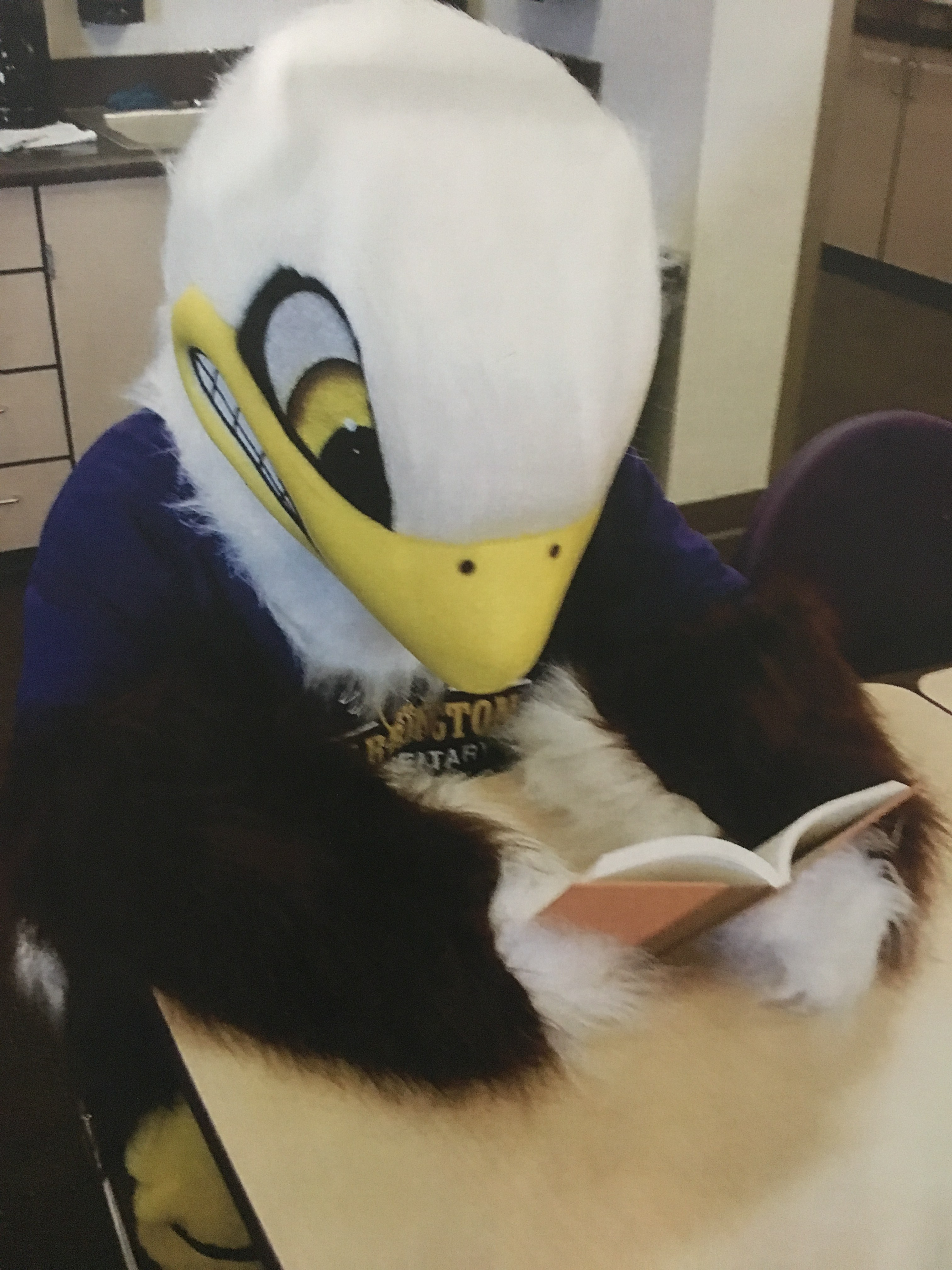 If you would like to donate a book for your child's birthday to the Barrington Library you can send it to school with the student and we will put a tag inside with a birthday photo of the student. It is so much fun for brothers, sisters, cousins, or friends to find a book with the birthday tag in it. They can't wait to read the story that marks such a special day.